Nic Nac Dog Walking Referrals

Dog walker referrals and testimonials for our dog walking and dog sitting - Call Nicky on 0438-830-668
&nbsp &nbsp
Dog walking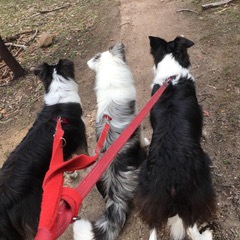 Having a 4 year old very anxious Blue
Heeler cattle dog has been a very big
struggle to find someone who could help
me on occasions when I was unable to
walk him as he needs daily walks.

Although he has been well socialised
he is still very anxious about anyone
getting too close to him. I have had
the absolute pleasure and relief to
find Nicky. She has been an absolute
life saver coming to my home and slowly
building my dogs confidence in her.

It only took 3 visits before he was
comfortable enough to let her take him
for a walk without me.

It gives me a break one day a week
knowing I have a calm, confident and
very capable and caring lady to walk
him. It has taught him that he can
trust other people.

I highly recommend Nicola Dog
Walking Service . Jullie


Dog sitting and holidays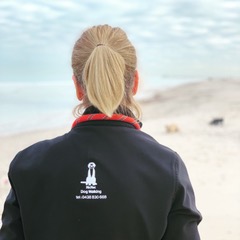 I have used Nicola on several occasions
for dog sitting my German Shepherd Mia.

Nicola is very professional, reliable and a
caring dog walker. It is clear she really
loves animals.

Nicola knows that not all
dogs are the same and can have problems.
she watches them carefully, and intervenes
before there is a incident.

There are photos and progress reports given
to calm the anxious owner.

I have no qualms about taking my next vacation,
knowing my dog is in safe hands and provided
with TLC.
I could go on and on, but see for yourself if
you need a dog walker or dog sitter.

I have the utmost trust and confidence
in Nicola. She is Awesome!!

---- Message sent via Adam Internet WebMail -



Dog Holiday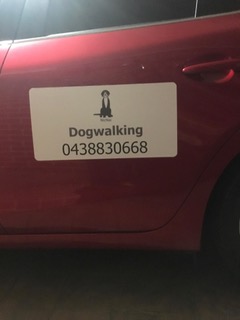 Nicky did an amazing job looking after
our cavoodle puppy BIG Trev whilst we
went on holiday for a week.

Trev was completely spoilt during his
stay at Nickys house, receiving many
long walks along the beach, cuddles
on the couch and home cooked doggie
treats.

She kept in regular contact with us
during our holiday sending some
gorgeous photos of him having fun
on the beach and playing with
Mollie (Nickys own dog).

I would definitely recommend her
services to others and will be
booking her again for our holiday
next year.

Katie




Dog Minding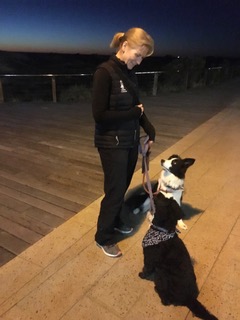 I would highly recommend Nic Nac for
our dog minding instead of a boarding
kennel or home sitter.
Our labradoodle stays in total luxury
and is treated as one of Nickys own.
Gnarly loves having company, lots of
walks (on the beach) and being the
centre of attention, which I can
guarantee he is with Nic Nacs
personalised service.
This allows us to enjoy our holiday
with complete piece of mind knowing
that he is cared for and being
interacted with all of the time,
rather than just 30 mins or so a day
and then spending the rest of the
time in a run.
Nicky sends us updates and photographs
ensuring we know how much fun he is
having. Special eating requirements
are taken care of and it is never a
problem.
Its quite funny & heart warming to
see Gnarly so excited to run into
Nic Nacs as if its his second home,
we are so lucky to have found such
an amazing trustworthy sitter who
loves our fur baby as much as we do.

Daycare and Home from Home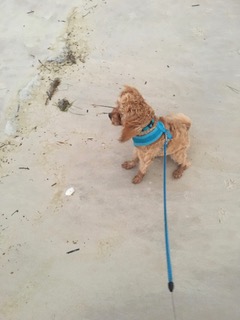 Peace of Mind - Home from Home Service
We were lucky
enough to meet Nicky of NicNac
walking on a beach 10 years ago,
Nicky has looked after our fur
babies on numerous occassions not
a small ask given both are border
collies with very different
personalities.
Nicky straight away got to know
and understand our very
unpredictable girl Abi - a Blue
Merle Border Collie who was very
much the boss of our household,
Nicky had her eating out of her
hand literally within minutes.
She has looked after them
for extended periods of holidays in
our home and in hers, walked and
trained them and when we first got
Jack as a new puppy she trained
him in daily doggy day care for
months, he is the awesome dog he
is today thanks to Nickys love,
attention and hard work.
I highly recommend Nicky to anyone
looking for an honest reliable
friendly lover of dogs to look
Thank you for everything Nicky
- you are our Angel.